Tickets.
*If you're looking forward to see our shows, please view ticketing and time information. *
Diary Of A Worm, a Spider, and a Fly

Date and Time: January 15, 2019 (not 2018) at 7 PM
​Tickets: $5

The Little Mermaid

Dates and Time:
March 8th - 7 PM
March 9th - 2 and 7 PM
March 15th - 7 PM
March 16th - Breakfast Session with Ariel and Sebastian at 10 AM, followed by Show at 7 PM
March 17th - 2 PM

Suite Surrender

*Coming Soon*

Powered by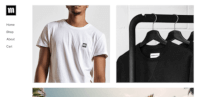 Create your own unique website with customizable templates.